N-Acetylcysteine (NAC) – Inexpensive Treatment for Bipolar Depression
N-acetylcysteine, also known as N-acetyl-L-cysteine or just acetylcysteine is a supplement that shows promise in the treatment of bipolar depression. This is really big news because there are very few drugs, supplements or anything else that show promise in the area of bipolar depression. But N-acetylcysteine (NAC) is even better than most because:
N-acetylcysteine is an over-the-counter supplement
N-acetylcysteine is cheap
N-acetylcysteine has very few known  side effects
What is N-Acetylcysteine (NAC)?
Don't be scared by the fancy name, just think of NAC as a supplement like omega-3 or vitamin D.
N-acetylcysteine is the N-acetyl derivative of the amino acid cysteine, and cysteine is an amino acid required for you to live. Your body uses it in your brain, for digestion and many other things.
And more interesting for people with bipolar disorder, cysteine is a precursor to glutathione, which is a precursor to glutamate – a neurotransmitter in the brain. Like the neurotransmitter serotonin is made more effective by using selective-serotonin reuptake inhibitor (SSRI) antidepressants, glutamate is increased by taking NAC.
The Research on N-Acetylcysteine (NAC) and Bipolar Disorder
I have been watching the research on NAC and bipolar depression for a while and it looks very promising.
Note that NAC is always used as an add-on medication for bipolar depression and is not used alone.
A recent open-label trial found statistically significant reductions in bipolar depression scores over the course of eight weeks. Improvements in functioning and quality of life were also seen.
A randomized double-blind placebo-controlled study found significant reductions in bipolar depression scores. Reduction in depression was seen by week eight but further ("medium to high") benefits were seen by week 20.
N-acetylcysteine has also been used to treat compulsive behavior (like hair-pulling, trichotillomania and gambling), cocaine craving and cigarette smoking.
How is N-Acetylcysteine (NAC) Dosed? What is the Cost of NAC?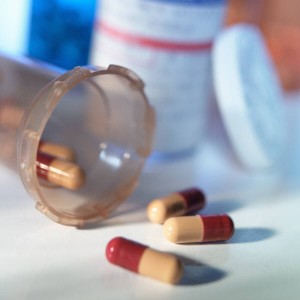 This is always a call for your doctor but the double-blind placebo-controlled study mentioned above dosed at 1000 mg twice daily. Some studies have gone higher than this.
I pay about $25.00 per month for NAC and I get it from a vitamin shop.
What are the Side Effects of N-Acetylcysteine (NAC)?
This depends on who you ask. In the double-blind placebo-controlled study no side effects were noted as statistically significant but side effects are, of course, possible with any medication. Long-term data is not available on NAC's safety.
It's worth noting that in very high doses (much higher than is used in humans) mice were found to develop damage to the heart and lungs.
Natasha Tracy's Opinion on N-Acetylcysteine (NAC)
In my non-medical opinion, this medication is worth a try for people who have unresolved bipolar depression. Again in my opinion, it is a low-risk option for treatment that really appears to have no downsides.
And on a personal note, I, personally, have found it effective.
Learning More About N-Acetylcysteine
If you're interested in NAC I encourage you to click on the studies I have linked to and read Dr. Phelps' write-up on NAC as it contains more detail than I have provided. You may need to provide this information to your doctor as many doctors don't know about NAC and bipolar depression.
Important Note
This is an informational article and nothing is intended as medical advice. All medications, including supplements should be taken under the care of a doctor only. Please and thank you.


——————————————————————————————————————————————
About Natasha Tracy
Natasha Tracy is an award-winning writer, speaker and consultant from the Pacific Northwest. She has been living with bipolar disorder for 18 years and has written more than 1000 articles on the subject.
Natasha's New Book
Find more of Natasha's work in her new book: Lost Marbles: Insights into My Life with Depression & Bipolar
. Media inquiries can be emailed here.