Unmet Needs in the Treatment of Bipolar – I Need Your Thoughts
If you know my story of bipolar disorder treatment, you know that it hasn't been a pleasant one. Doctors have fired me and given up on me. I have tried a host of treatments that didn't work. I have experienced almost every side effect under the sun. I have bumped into holes in the healthcare system that have denied me access to a psychiatrist. I've spent years wanting to die. I have seen, and lived through, it all. And I would say there are many unmet needs in the treatment of bipolar disorder. I would say these unmet needs are part of bipolar treatment and part of the system in which treatment is delivered. I don't blame psychiatrists or psychiatry, specifically. I would say there is plenty of blame to go around.
So when I think about unmet needs in bipolar disorder treatment, there seems to me to be many.
Unmet Needs in the Treatment of Bipolar Disorder
For me, the biggest unmet need in the treatment of bipolar disorder is the availability of effective treatments for bipolar depression. There are only two Food and Drug Administration (FDA)-approved treatments for bipolar depression: quetiapine (Seroquel) and an olanzapine/fluoxetine combination (Symbyax); once you get past those, things get very sticky.
So if there were one thing I could invent, it would be a successful treatment for bipolar depression.
But the question is: what do you think the unmet needs in the treatment of bipolar disorder are?
Please Tell Us What the Unmet Needs of Bipolar Treatment Are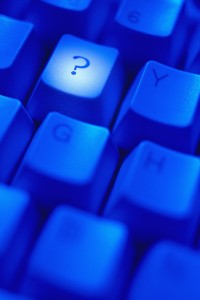 As some of you know, I have been working with Dr. Prakash Masand on several projects. (One of which allows you free access to his psychiatric education website Global Medication Education.) And today I'm working with him on defining the unmet needs of bipolar disorder treatment, but Dr. Masand and I need your help. We need your thoughts on the matter. We need your opinion. So I'm asking you to please take this very short survey on the Unmet Needs in the Treatment of Bipolar Disorder.
Now, I know, people don't want to take the time – but this is important people! We need better treatment. We deserve better treatment. But the way to get that, is to define what the problems are first, and that's what this survey is designed to do.
The survey is anonymous and the data will be used in aggregate. So please, take a moment and fill out this survey (link here) . You'll have my undying love and gratitude.
(For those who might be curious, this isn't for a drug company. This is for Dr. Masand who would like to write a paper on the subject to further raise awareness. When it is published, I will let you all know.)
——————————————————————————————————————————————
About Natasha Tracy
Natasha Tracy is an award-winning writer, speaker and consultant from the Pacific Northwest. She has been living with bipolar disorder for 18 years and has written more than 1000 articles on the subject.
Natasha's New Book
Find more of Natasha's work in her new book: Lost Marbles: Insights into My Life with Depression & Bipolar
. Media inquiries can be emailed here.