Disallowing Depression Misconceptions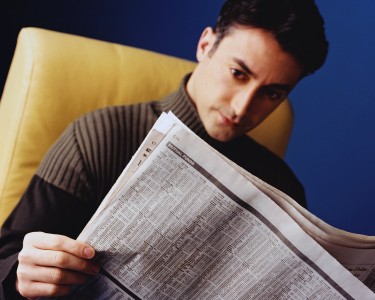 I despise bad reporting and I don't care if you write for a newspaper with a circulation of 3 people or the New York Times – there is no excuse to report badly on mental illness, there is quality information available everywhere.
Point in case is Depression can be treated through lifestyle changes by Danielle Faipler in West Virginia University's student paper, The Daily Athenaeum.
Comments on Depression can be treated through lifestyle changes
This article contains some of the most widely-spread mistruths about depression and mental illness and is inexcusable. It doesn't even pass a sanity check (even by an insane person).
Antidepressants are good for short-term treatment, but they do not facilitate with the long-term changes needed to treat the illness, and they add to the growing prescription drug abuse problem in the U.S.
That is absolutely false and I would enjoy seeing any research that indicates otherwise. As I have shown, depressed people who take antidepressants do better long-term and antidepressants are not addictive. Stating otherwise is ignorant or untruthful.
A side effect of antidepressants is hallucinations, and most of the time, different medication is prescribed to the patient.
If the number of people who experienced hallucinations from taking antidepressants alone were to get together for a party, they could fit in my freaking apartment. Yes, it can happen with some antidepressants, but it's far from common. (And what was the second half of the sentence? What different medication?)
Further Stigmatizing Depression and Mental Illness
A walk in the park may be all it takes for someone with depression to get out of their funk.
If that isn't one of the most stigmatizing statements, I don't know what is. Depression is a medical illness and not a bad mood that can be cured by a stroll.
This type of reporting, even if by a student, is unacceptable. It spread lies and does so without scientific backing of any kind. This particular writer and editor should be ashamed of themselves and write a public apology for such nonsense.
It is not acceptable for a newspaper to spread mistruths and further stigma of depression and mental illness. Period.
——————————————————————————————————————————————
About Natasha Tracy
Natasha Tracy is an award-winning writer, speaker and consultant from the Pacific Northwest. She has been living with bipolar disorder for 18 years and has written more than 1000 articles on the subject.
Natasha's New Book
Find more of Natasha's work in her new book: Lost Marbles: Insights into My Life with Depression & Bipolar
. Media inquiries can be emailed here.