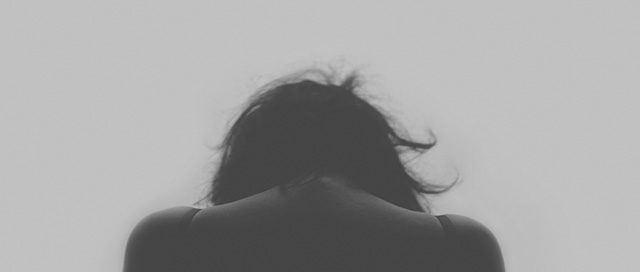 Would Anyone Commit Suicide Because They Were Told To? The Blue Whale Challenge
Suicide is, sadly, something that happens every day. And while, in many cases, we will never know why the person chose to take his or her life, in some cases, suicide seems to be caused by, or at least partially contributed by, someone else telling the person to commit suicide. Such is said to be the case of a recent suicide in San Antonio which may have been part of the "Blue Whale Challenge" or "Blue Whale Game". Think no one would kill themselves because someone told them to? The evidence, and I, beg to differ.
What Is the Blue Whale Challenge?
The Blue Whale Challenge appears to be a list of 50 daily tasks that a person must complete under the guidance of an administrator. The tasks may involve viewing videos or listening to music sent to the "player", or waking up at a set time and watching a scary movie. In reports of the Blue Whale Challenge, one or more of the tasks involve self-mutilation. There are participants who have been stopped before they got to the end of the game because of self-mutilation in the shape of a whale, for example.
The final task is always to commit suicide.
In the San Antonio case, 15-year-old Isaiah Gonzalez was found dead of an apparent suicide while a propped up cell phone broadcast the death. Apparently, Gonzalez had been taking pictures of the tasks and sending them to friends who just laughed it off.
No One Would Commit Suicide Because Someone Told Them To, Would They?
And this "laughing off" is one of the unfortunate things that suicidal people face. Everyone assumes that a person would never commit suicide and certainly would never commit suicide in the context of some "game", but the fact is, this just isn't true. When a person is suicidal, any reason at all can seem like a good reason to kill oneself.
One student claiming to have played the game said he was lead through gruesome tasks, including self-mutilation, until his parents stopped him from completing the final task which was to throw himself off a 20-story building in Moscow.
They start psychologically manipulating you. It is very professionally done. You become a bit of a zombie.
And if you take a disaffected youth who feels alone, misunderstood and depressed already, how hard do you really think you would have to push before someone in that situation followed through with taking his or her life?
Remember, most people who attempt/commit suicide do so with no encouragement from anyone (often with people begging them not to) so imagine if someone you began to have some relationship with, someone you looked up to (such as the administrator of a game) urged you to take your life? How much more appealing would it be?
Blue Whale Challenge Linked to Suicides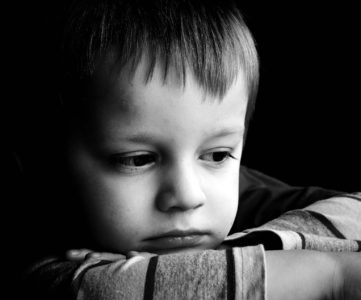 The invention of the Blue While Challenge or Game has been linked to Russia with the majority of cases happening there although countries all over the world have reported this game being linked to deaths. In March 2017, authorities in Russia were investigating approximately 130 separate cases of suicide related to the game. So while some say this challenge doesn't really exist, the Russian officials would apparently disagree. It's also worth noting that two arrests have been made in connection with the Blue Whale Game in Russia. In one case a 21-year-old, Philipp Budeikin, has been accused of urging 16 girls to kill themselves with the game while another 26-year-old, Ilya Sidorov, has allegedly urged 30 girls to kill themselves.
Why Would Anyone Tell Someone Else to Commit Suicide?
Obviously, I can't answer for everyone but in the case of Budeikin, one source has him referring to Blue Whale Game participants as "genetical rubbish."
But regardless as to why one, clearly disturbed, individual would urge others to suicide, what I know is that other, seemingly-less-disturbed individuals encourage peoples' suicides all the time. I've seen it firsthand on Facebook. A person says she's suicidal and no one offers any compassion and, in fact, some say, "just go and do it already," generally referring to the fact that she has talked about suicide in the past. And, as I've said, that one, small line written on the computer can be enough for a person to use it as an excuse to take his or her life. And no matter how uncaring the person who wrote it might be, I highly doubt he or she really wanted to cause a death – but that may be the result.
Cries for Help, in the Form of the Blue Whale Game or Otherwise, Need to Be Taken Seriously
The lesson from all of this is quite simple: every outcry for help matters. It doesn't matter if the person is crying out for help because she broke up with her girlfriend or because he failed a test. It doesn't matter if the person is crying out for help because of abuse in the home or a mental illness. What matters is the person is crying out for help – and that needs to be taken seriously.
Anyone wanting to take part in the Blue Whale Challenge has to solicit an administrator via social media. This ask, by its very nature, has to be public, which means other people know about it. And all it takes to save a life is to say something about this action, this hashtag, this desire. All it takes is seeing this hashtag for what it really is: a cry for help, an indication of unbearable pain. Because sometimes a hashtag is not just a hashtag. And sometimes we can't sit idly by and let others suffer. It is critical that any cry for help, be it through this game or any other means, be taken seriously. Because not doing so can have dire repercussions.
Remember: pain ends, but not if you're not alive to feel it.
——————————————————————————————————————————————
About Natasha Tracy
Natasha Tracy is an award-winning writer, speaker and consultant from the Pacific Northwest. She has been living with bipolar disorder for 18 years and has written more than 1000 articles on the subject.
Natasha's New Book
Find more of Natasha's work in her new book: Lost Marbles: Insights into My Life with Depression & Bipolar
. Media inquiries can be emailed here.