The Daily Athenaeum Response Regarding the Depression Article
Last night I received a response from John Terry, the managing editor at The Daily Athenaeum. While I am rather disappointed to its content as it seems to have missed my points, I do appreciate someone from the paper taking the time to answer my email.
Objection to the Depression Article and Abusive Comments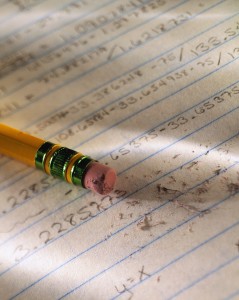 One of the points John makes is that they cut off comments because the comments became "abusive, attacking." While I don't agree, the comments seem pretty tame to me, I will say that I do agree with his point that it isn't acceptable to abuse or attack the author of the article or other commenters. In my opinion, the issue with The Daily Athenaeum's piece has more to do with editorial permission to publish and less to do with the individual author. Any one person can be ignorant and uninformed but that's when it's up to the editor to step up and make sure that such content does not get published.
Moreover, my objection is around the content and the effect it has on others. This takes precedence over even editoral judgement. That multiple people that such stigmatizing and minimizing remarks were acceptable to print at all is the problem, not the individuals, per se.
Response from The Daily Athenaeum
I will be replying to John later in the day, but until then, here is his response:
Hi Natasha,

Thanks for the email.

We would be happy to work with you on running a Letter to the Editor in an edition of our newspaper. Letters must include your name, and a title for the letter. Please keep it between 350-400 words. While you must refrain from attacking the author of the piece, please feel free to state your point.

Also – please note that we close comments when they become abusive, attacking, or veer off point. Our site management software sometimes catches inappropriate comments, but when comments start to slip through that are inappropriate it is our policy to close off comments. Our commenting policy can be found here.

Our writer is entitled to her opinion and no opinion is ever intended to offend, but to instead present a viewpoint. All of the columns in our opinion section are not necessarily representative of the entire staff of The Daily Athenaeum. For many of the columns that are run, this one being no exception, there are many different opinions of our staff. We have young writers on our staff, and it's a constant learning process; this is no exception. While the writer of this piece did use a study, this is a situation where it would have been better to name the study in the article itself. We've talked with the writer and she feels bad about offending people when she had no intention to do so. It's just an example of another learning opportunity for a member of the staff.

We always encourage a lively dialogue with the community, and I hope you do submit a letter to the editor. You can send it to me and I will pass it on to our opinion editor.

Thanks for reading,

John Terry

Managing Editor
——————————————————————————————————————————————
About Natasha Tracy
Natasha Tracy is an award-winning writer, speaker and consultant from the Pacific Northwest. She has been living with bipolar disorder for 18 years and has written more than 1000 articles on the subject.
Natasha's New Book
Find more of Natasha's work in her new book: Lost Marbles: Insights into My Life with Depression & Bipolar
. Media inquiries can be emailed here.