The Dance of Anger – A Memoir Excerpt
The Bipolar Burble welcomes author of Hopping Roller Coasters, Rachel Pappas for today's guest post.
I wrote my memoir as an apology to my daughter, who I tore apart emotionally and verbally for years. But I also wrote the book to quiet some old ghosts. And I wanted to remind people fighting similar demons they are not alone.
My Ugly Dance
Probably like many of you, my "ugly dance" began ages ago – before I was old enough to know my own steps. I was following my very unhappy, sometimes untamably furious mother's lead. I kept dancing once my daughter was born.
The red hot flashes would come on, the wires in my head would tighten, then pop, and I'd go at Marina. Later I'd kiss her tear-streaked cheek, tuck her in. Flip the light switch with the white kitty and sparkles, and hope my little girl would sleep soundly. Feel sick about what I'd just done, then do it again.
My sweet girl with the pixie cut and bangs accepted my apologies. Over and over.
Then Came Angry Adolescence
This was the start of the ground-rumbling, mother daughter meltdowns. Marina screaming with her fists clenched. The head banging and threats, because by now she was angrier than me.  We had a long, rough ride … five schools in five years, a blur of ambulance rides and overnights in the ER. And two years locked in a residential treatment center for sick, angry kids.
After a decade of pushing to find better meds, better psychiatrists, better therapists for both of us, Marina and I have started to heal.
Sometimes I Feel Like I'm Ready to Take On My Mother
I think I'm ready to tune it out, just take a hit of my Tension Tamer tea. A few back and forths to my therapist for a quick fix, and I'm so close.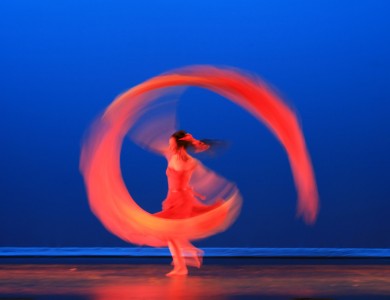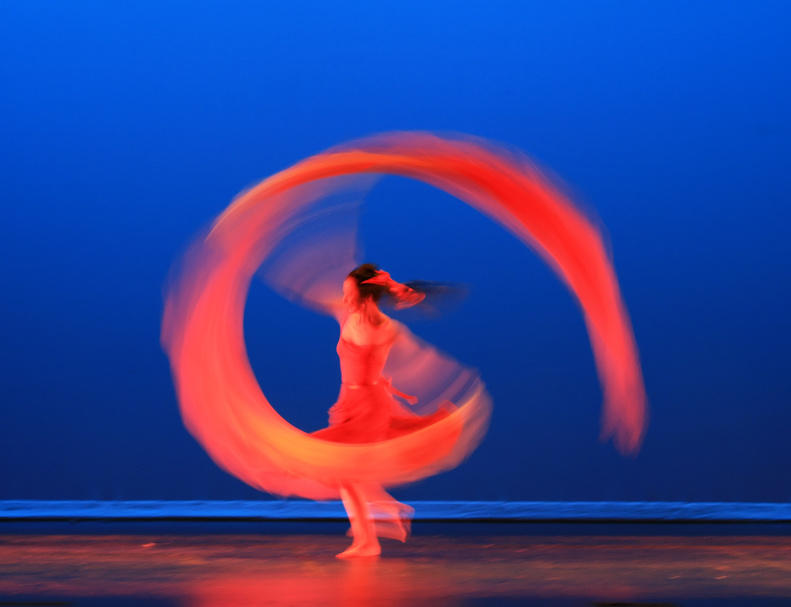 Then a call from my brother once Mom's been on a marathon spiral, and I flash back … see him six years old, backed in a corner while she goes at him with his orange, plastic Hot Wheel tracks. I'm in my ugly dancing shoes again. I have a long, seething rant. Then I hate myself for hating her. Because this is who this woman is . . .
A mother who would tell her child she was going to read her obituary in the paper. Then come in her room the next night and pick her up because her child was sick. She held me, my long gangly legs dangling down her side while she cried herself, like she did every time one of her kids hurt.
I lob back and forth, between the orange Hot Wheel tracks, and my head on her shoulder while she rubbed my back. I volley between the mom screaming she's going to drown the cat. And the one who hugged and kissed my dad, and danced with him in her bare feet–him in his slippers–in his last days.
She hasn't changed in the 50 years I've known her; and probably never will. So guess who has to be the one to shift gears if she's going to hang up her "ugly dance" shoes?
One of the hardest things in life is letting go. You fight to hold on, and you fight to let go.
The tricky part is figuring out what, or who, you can hold onto–or how to hold them at a distance that works. So at the same time, you can let go of what you need to leave behind.
Memoir Excerpt: Hopping Roller Coasters
"You used to tell me you probably had cancer," Marina said. "Why did you say that to me, Mom. Why?!?"

A few tears spilled as she let herself go back in time, to when she was just five. Hearing her mother say she may be dying … leaving her alone and unprotected. Feeling her sad, angry eyes on me now, I want to kick myself in the ass. I'm speechless and ashamed–and touched. Touched that of all the things she had to get out in this family therapy session, it was the fear of losing me that came first.

Still, I couldn't admit that I screwed up, though I could see it clearly now, and I started thinking again about other hideous things I've said to her. I squirmed in my seat, thinking about all the baggage she's hauled over the years. And I remembered what her therapist, Ericka told me privately earlier: "She's holding a lot inside. When it surfaces, she's going to vomit it all out. It's going to come gushing."

I wasn't sure if Marina could ever understand, even if I could admit my mistakes. I didn't completely get it myself. But I remember growing up incensed about the make-believe games in our house. I hated the pretending.

"Rachel was angry, even as a child. It started way before there was tension in our home," my Mom would tell relatives.

She didn't remember her bad days, when she couldn't bring the reins in.

"You're going to wake up in a box!" she'd scream between clenched teeth, shaking her head agitatedly. You could practically visualize the internal wheels spinning as she paced with her dust cloth, thinking out loud under her breath …

"That's a lie! I never said that!" she told me years later when I summoned up her demons and threw them in her face … I was furious. Why couldn't' she see I needed her to acknowledge it? I needed an apology, damn it.

Now it was my turn to dislodge my tail, the one I'd stuck between my legs just now, when my daughter exposed me in front of her father and therapist.

Instead I said, "I never said that to you, Marina." I'd taken only a split second to process what I'd just heard.

"You DID!" she shrieked, her face burning red. "You used to tell me you had cancer." The tears were flowing full force now.

I fell silent, but the memory was surfacing. I couldn't fix it now. Still, my baby had to hear how very sorry I was.
For more excerpts or to order Hopping Roller Coasters at a discount: http://www.1uponcancer.com/rachels-memoir/
——————————————————————————————————————————————
About Natasha Tracy
Natasha Tracy is an award-winning writer, speaker and consultant from the Pacific Northwest. She has been living with bipolar disorder for 18 years and has written more than 1000 articles on the subject.
Natasha's New Book
Find more of Natasha's work in her new book: Lost Marbles: Insights into My Life with Depression & Bipolar
. Media inquiries can be emailed here.