When it Comes to Mental Illness and Depression, Stigma Kills
The Bipolar Burble welcomes guest author Joshua R Beharry, a Vancouver, B.C., Canada-based mental health advocate.
I developed depression in silence.
I remember the months before I became severely depressed; it was the summer of 2009. Deadlines at work had me more stressed than usual and I was increasingly unhappy with my lack of social life. I noticed my thoughts becoming more erratic and desperate but I didn't know what this meant or where it could lead. I was 22 years old.
When anyone asked how I was doing, I lied and said I was fine. I didn't tell anyone I wasn't sleeping well, that my appetite was down or that I felt weaker and more tired than normal.
I saw mental illness only as a label and I didn't want to admit I may be having issues with my own mental health. I didn't know enough about depression to see all the warning signs. I kept silent as my thoughts grew darker and I began to fantasize about ending my life.
Depression Overwhelmed Me
I remember the night I realized I could no longer hide my depressed thoughts. I lay in bed unable to fall asleep, my stomach cramped. I felt hot, sweaty and nauseous. It was one of the longest nights of my life.
I couldn't go on hiding my unrelenting negative thoughts and emotions without sleep. When I got up, I tried to explain how stressed I was to my parents.
The stigma and misunderstanding of mental illness had led me to believe that depression was a black hole from which I could never return. When I went to see my family doctor, she handed me a form to fill out. Not having to speak the words, I ticked the boxes that said I felt like dying.
The Results of Delayed Depression Treatment
After being diagnosed with depression, I started to see a psychiatric resident at an outpatient clinic at Vancouver General Hospital. I also started on antidepressants. Still, I was reticent to admit the thoughts and emotions I was having. I had only begun to understand how depression twisted my thoughts towards self-hate and hopelessness.
Stigma made my recovery more difficult as I kept my illness a secret from friends. Instead of eliciting their support, I cancelled plans, repeatedly citing a stomach virus as an excuse.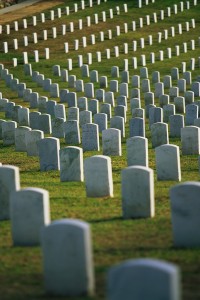 My progress over the next couple months was slow. I got better. I got worse. I got better. I got worse. Then, in January 2010, depression caused me to lose all hope and I attempted to take my life by jumping off a bridge in Vancouver, British Columbia.
It was only luck and a string of fortunate coincidences that saved me. Though I sustained several broken bones and fractures, these injuries have since healed and for the most part, besides issues with back pain, I have no permanent physical damage.
Today, it has been almost four years since my attempt and my recovery has progressed greatly. I have worked hard to learn about and overcome depression as well as its accompanying stigma.
I was lucky to have a second chance at recovery, but for many others stigma remains a barrier from seeking help.
Though I've worked hard to overcome my own fears of mental illness, stigma still exists at a societal level. It's up to us, and those we know, to help further reduce the stigma attached to mental illness.
6 Steps to Reduce Stigma
Watch your talk.

Don't write people off by calling them crazy.

Be an example.

Don't be afraid to discuss your thoughts and emotions.

Educate yourself.
Be proud and strong.

Don't let stigma stop you from helping others.

Become a support.

Listen non-judgmentally and don't shy away from the subject of mental illness.

Share my story and others.

Help reduce stigma by starting the conversation.
Author's Bio
Joshua R Beharry is a Vancouver, B.C., Canada-based mental health advocate. From facilitating a peer-run support group, to public speaking, interviews and published articles, he shares his story with others to help them learn about mental illness. His newest project is Mental Health Point of View (MHPOV), a website that shares his experiences with anxiety, depression and attempted suicide in order to provide a comprehensive view of mental health from a first person perspective. Learn more about Josh's story here.
——————————————————————————————————————————————
About Natasha Tracy
Natasha Tracy is an award-winning writer, speaker and consultant from the Pacific Northwest. She has been living with bipolar disorder for 18 years and has written more than 1000 articles on the subject.
Natasha's New Book
Find more of Natasha's work in her new book: Lost Marbles: Insights into My Life with Depression & Bipolar
. Media inquiries can be emailed here.