The Best Thing about Being a Mental Health Writer
I'm a mental health writer. When I tell people I'm a mental health writer, however, the most common response I get is, "what's that?"
Well, like a travel writer writes about travel, I write about mental health. Perhaps my type is not as common as a travel writer, but mental health writers are out there, nonetheless.
And, I have to say, it's not easy being a mental health writer. It means talking about unpleasant subjects on a daily basis and facing parts of yourself that you'd probably prefer to gloss over. And it means forming an opinion, standing up and standing by that opinion even when it's very unpopular. (At least, that's what being a mental health writer means to me.)
And making a living is hard and there are no vacations, no weekends and no sick days.
The Best Thing about Being a Mental Health Writer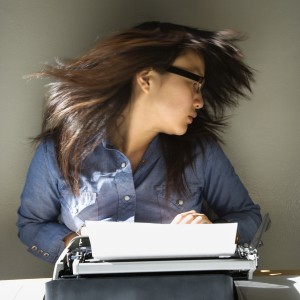 But. There are big bonuses. Nope, they don't consist of cheques with lots of zeros, but they do consist of changing people's lives. I change lives for a living. I help people. People choose to get treatment because of me. People don't hurt themselves. People don't kill themselves. Because of the hope I offer. Because of the words I offer.
Egotistical? Maybe. But I'm lucky enough to get letters from readers who tell me these things almost every day. Private letters that tell of private struggles and the way this little home of mine on the internet has helped.
And I'm so grateful. I'm grateful to have a role where I get to help people.
So, the best thing about being a mental health writer is the readers. For all the flack I get from some, the love I get from others completely outweighs it.
Thanks all for letting me be a part of your journey.
——————————————————————————————————————————————
About Natasha Tracy
Natasha Tracy is an award-winning writer, speaker and consultant from the Pacific Northwest. She has been living with bipolar disorder for 18 years and has written more than 1000 articles on the subject.
Natasha's New Book
Find more of Natasha's work in her new book: Lost Marbles: Insights into My Life with Depression & Bipolar
. Media inquiries can be emailed here.