Best of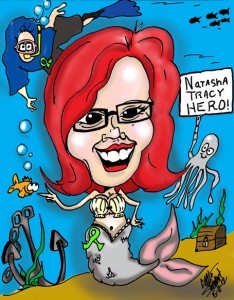 As per the usual, I've been a busy little beaver. I write about five mental health articles a week for blogs as well as other articles for clients. It's the reason why I'm up on the latest research – I pretty much have to be; I spend most of my day looking at it.
And if you just hang out on the Bipolar Burble – I love you – you might miss a lot of interesting things. So here, without further ado is what has been going on at Bipolar Bites at Healthline.com and Breaking Bipolar at HealthyPlace.com.
Bipolar Bites Blog
Bipolar Bites is a blog I started writing in February for Healthine.com. It contains what I call more "sciency" articles – those with facts and figures and study references. It's for the mental health geek in many of us.
Recently at Bipolar Bites we've seen:
Breaking Bipolar Blog
Over at Breaking Bipolar I've got all kinds of advice for living with bipolar disorder:
And while you're perusing your articles of interest you might want to check out a series I did on mental illness and stigma or my piece for Sharecare: Succeeding with Mental Illness – Slow and Steady Wins the Race.
Oh, and did I mention I got name a mental health hero? (Thanks to Chato Stewart for the drawing seen above.)
Thanks all for your continued to support. I shall continue to do what I do as long as you keep your eyeballs facing forward.